Right about now I am having serious Spring break withdraws. It is my first day back after a week of and it is St. Patrick's day after all, so there is all kinds of madness.
Yikes.
It is all good though because we are dancing like leprechauns.
Would you join us?

Good news is that I had plenty of time to plan for the week. I have it under control people. Just need some Girl Scout cookies to keep me going. :P
Here is what is going on in ELL this week.
This week we will lean 2 letters, Jj and Qq. Truth is I am NOT a fan of this, but the district decided this and I am following their pacing chart, so we are learning 2 letters and 2 words. We will use our usual resources, you can find these in my downloadable lesson plans.
They include letter coloring pages, crowns, letter and sight word watches, mini books, highlight a letter and word searches.
Like many of you I will be celebrating St. Patricks day today, but also tomorrow.
One of the resources I forgot to add to my plans is Greg's St. Patty's day unit. It is half priced people, go jump on that! Click on the pic below.
Also, I am going to try and slip this cutie book in.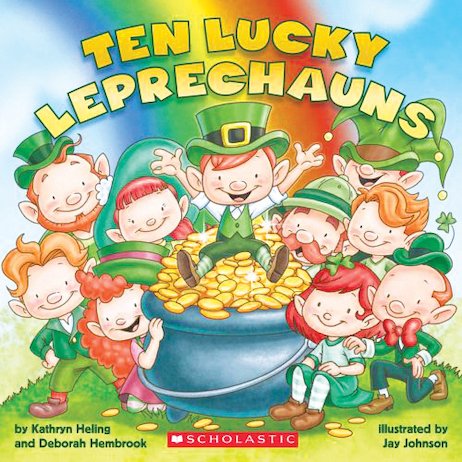 Monday we will be making a Pot of Gold Chart. If you click on the image of the chart you can find the source that has tons of other St. Patty's day ideas.
Because I want them to have something to take home I will introduce our preposition words with a rainbow and leprechaun. First we will color, then we will have little leprechauns to position around the rainbow to practice.
We don't usually work on an Interactive reader on Mondays, because of the prep time, but since it was a thematic one, I couldn't resist.
On Tuesday we will be reading one of my favorite St. Patricks day books, the Luckiest St. Patricks Day Ever! I have it on CD, from Scholastic, and it is a huge hit every year.
For writing we will complete our Follow the Rainbow sheet. I have no idea where I got this from originally, but I do it every year and I love how it turns out.
Mid week, Wednesday, we will switch gears and concentrate our preposition words. I remembered I had these cutie cut-out birds and we will use them to practice before we split up into our small groups.
I also have these positional words poster that we will use to help us with our writing.
Thursday we will read
We are going on a bear hunt
. Then make a list of the preposition words we find.
Finally, on Friday we will end the week with a party, as wedding party! I just hope that I can do something as cute as the original.
First Grade ELL
We will even read the same book, but instead of the rainbow my 1st graders will make a leprechaun.
Wednesday, did I mention we are working on diphthongs this week? Yep, we are learning ou and ow. We will actually be using Abby's Word Work Mega Pack part 2.
Just after we will read a
Robin Hill School
: Luck of the Irish
. I love this series, and this one teaches the difference between a Shamrock and a Four Leaf Clover. We will draw both and label them.
Thursday, we will read
The Night Before St. Patrick's Day
. Then complete our Pot of Gold to go with our Leprechaun.
A Teacher Wife
click on the link to get your own copy.
Finally on Friday we will pick our animal for our
Animal Research Repots
.
Honestly I feel like I am leaving out so much!
Make sure you don't for get to enter my giveaway to win one of Maria's 100 Interactive Books Bundle. Just click on the image below to take you to that post.
Also, if you are looking for a lesson plan template you can
grab
a pre-made lesson plan from
A Teacher's Plan
.
Just click on the button below.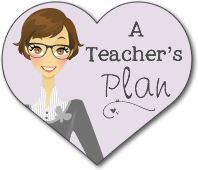 Have a happy St. Patty's day!