Ok, now I know I am on a roll, 3 days in a row! Can't tell you how super proud of myself I am.
Yesterday
, I showed you all the goodies I purchased for the next school year. Today I will share a vocabulary building activity I use with my ELL kids.
So all those cute bulletin board decorative I bought weren't really for decoration purposes. Don't get me wrong they are SUPER cute, and make great decorations. However, I had a college professor that once told me...
"Your not going to have 100% of your students attention 100% of the time. So when they are taking a mental break and looking at your walls, make sure what is up there teaches them something too."
It was a huge epiphany for me and ever since then, I have made sure to use my walls to teach my kids, not just display cute work. I put all that cutie stuff outside my room for the rest of the school to see.
What I do is I make labels for the animals. I print two sets. I attach one to the back of the farm animal or object. Then I attach the second to an index card. You don't have to get all fancy. The kids tear these up, and no amount of laminating can hold up to when they chew on them. For some reason their super saliva always goes in. Gross. So I keep it simple for this activity. If I want to get fancy you can always use the colored index cards.
Because in previous years I have not had large rooms I usually post these on a tri-fold board for easy storage.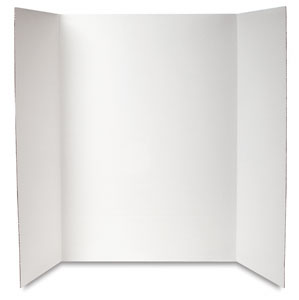 I normally cover it in bulletin board paper and make a scene. I also attach a
library pocket
to house my index cards. However, I have been known to use Ziploc bags in the past. All the kids do now is take the cards out and match them to the picture.
This is perfect for my ELL kids that need that extra vocabulary practice. If I notice that they have got the vocabulary down, I cut apart the words and then they have to put the pieces together to make the words. When they have mastered that I have them write sentences about the scene.
This year when I create the scene I am going to only affix the barn, trees and fence. I am going to leave the other pieces loose and let the kids manipulate them on their own. So I will probably attach a folder or gallon Ziploc bag to the back of the board to store them all in.
When I am done with this theme I can then put it away and take out another theme, ie Wild Animals.
So I am going to share my labels with you all today... for free, because it is after all Friday and who doesn't love free? :P
(FYI, I use Avery Standard 8160 or its equivalent.)
I plan to return with my Wild Animals version as well as a set for my Weather Bears too. So if you like these, keep coming back for the others too. I am off to go do some reading, I may just finish my book. Have a great weekend!