I took a week of but I am back. Was it as difficult for you guys to get back in the swing of things as it was for me last Monday. Those long weekends/ breaks kill me when they are less than a week long. So looking forward to two whole weeks off in just 3 short weeks. Anyway here is my December Currently.
Don't forget to hop over to Farley's blog and link up your currently or just read what everyone else wrote.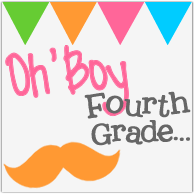 But don't go yet...
Something else I am looking forward to is all the fun that the next 3 weeks will hold. Let's not get into the stress or drama that will also ensue, but as I sat typing my plans tonight I thought "wow my kids are going to have so much fun with these activities."
Now cause it is Monday you are entitled to your regularly scheduled Map it Out Monday. Here you go...
Can't wait to get all my gingerbread activities going with this group. We will be doing some of the same Gingerbread activities as in previous years,
you can read about them here
. We have also added some new activities and I have added links to my plans in case you were interested.
Theme: Gingerbread Man; Numbers and Shapes
Phonemic Awareness skill: Onset and Rime
Phonics: Letter of the week: Gg (Alphafriend Gerttie Goose)
Sight/ HFW word:go, love
Vocab: number words, shape words
Comprehension skill: Summarizing

While the Kinder kids are working on Gingerbread madness, the 1st graders will have a Snowman theme going this week. As well as studying Hanukkah.
Theme: Snowmen; Hanukkah
Phonemic Awareness skill: Segment Phonemes
Phonics: Digraphs: sh, th, wh, ch and tch
Sight/ HFW word: long, more, other, right, these, much and small
Word families: -ash and -ush
Comprehension skill: Summarizing
My 2nd and 3rd graders are still working on finishing up some descriptive writing so we will put off our holiday themed writing until later this week, or even next week.